Faculty Honors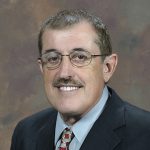 Dr. Stil Kountakis was an examiner for the American Board of Otolaryngology and an invited speaker at the UVA Fitz-Hugh Symposium in Charlottesville, VA.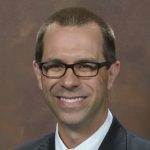 Dr. J. Drew Prosser was an invited speaker at the Georgia Society of Otolaryngology Fall Meeting and received AU-MCG Exemplary Teaching Awards for undergraduate and graduate medical education.
Selected Publications
Johnson CM, Pate MB, Postma GN. Effect of chromoendoscopy filters on visualization of KTP laser-associated tissue changes: A cadaveric animal model. Otolaryngol Head Neck Surg 158(4):637-640, 2018.
Remacle M, Arens C, Eldin MB, Campos G, Estomba CC, Dulguerov P, Fiz I, Hantzakos A, Keghian J, Mora F, Matar N, Peretti G, Piazza C, Postma GN, Prasad V, Sjogren E, Dikkers FG. Correction to: Laser-assisted surgery of the upper aero-digestive tract: a clarification of nomenclature. A consensus statement of the European Laryngological Society. Eur Arch Otorhinolaryngol 275(2):657-658, 2018.
Fritz MA, Postma GN. Where am I? Transnasal esophagoscopy outside the normal esophagus. Ear Nose Throat J 96(12):E44, 2017.
Fuller CW, Prosser JD. Epistaxis in children: Evaluation and management. Curr Treat Options Peds 4:1-8, 2018.
Fundakowski CE, Hales NW, Agrawal N, Barczyński M, Camacho PM, Hartl DM, Kandil E, Liddy WE, McKenzie TJ, Morris JC, Ridge JA, Schneider R, Serpell J, Sinclair CF, Snyder SK, Terris DJ, Tuttle RM, Wu CW, Wong RJ, Zafereo M, Randolph GW. Surgical management of the recurrent laryngeal nerve in thyroidectomy: American Head and Neck Society Consensus Statement. Head Neck 40(4):663-675, 2018.
Kay S, Godsell J, Edelmayer L, Terris DJ. Microinvasive parathyroidectomy: Incremental improvement in minimally invasive parathyroid surgery. Laryngoscope Dec 14, 2017 (Epub ahead of print).
Book Chapter
Dell JH, Duke WS, Terris DJ. Thyroidectomy: Robotic Facelift Approach. In: Fong Y, Woo Y, Hyung WJ, Lau, C, Strong V, Eds. The SAGES Atlas of Robotic Surgery, Springer 2018.