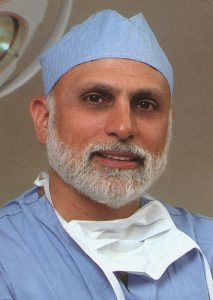 Bernard (Bernie) Durante, MD, FACS graduated summa cum laude from Boston College in 1978. He received his medical degree from the Medical College of Georgia in 1982 and then completed his Otolaryngology-Head and Neck Surgery residency at MCG in 1987.
He served as Chief of Surgery at Jordan Hospital (now known as Beth Israel Deaconess Hospital Plymouth) in Plymouth, Massachusetts from 1994 until 2007. He is currently senior partner of Plymouth ENT, a private practice office he established in September of 1987 and Medical CoDirector of South Shore Sleep Diagnostics in Plymouth, MA.
He is double board certified in otolaryngology-head and neck surgery and sleep medicine, and is a member of AAO-HNS and ACOSOG.
Bernie is an avid off-shore fisherman, diver and pilot. He is a multiengine instrument rated commercial pilot for North West Land and Sea Wilderness Expeditions, where he also holds the position of CEO.
He currently lives in Plymouth, MA with his wife, Diane, surrounded by his children and grandchildren.